With the first week of the global citizenship program drawing to a close, I settled down comfortably on Friday morning into a front row pew in the wrong lecture theatre. Great start to the day. I daresay the failure to fill my morningly caffeine quota may have played some part in such an error, and I swiftly relocated to the correct venue. Logistical catastrophe behind me, I found myself sat facing the panelists for the day, representatives of the Chobham Manor Mobile Garden, the green fingered Joyce Veheary of  'Lend and Tend' and Gary Grant, an impressive independent ecologist with a wealth of experience spanning 30 years of ecological survey and assessment.
Each panelist added new depth and colour to the approaches we might adopt in seeking to 'green up' urban spaces in ways that would evoke community unity, with Joyce taking the lead, expanding upon her ingenious Lend and Tend initiative. The Mobile Garden City representatives gave all onlookers a glimpse into an almost Utopian but 100% concrete and applicable inner city waste reduction and self sufficiency movement, and indeed this project stands as a shining example of what we can achieve across many different urban spaces with the appropriate attitudes and allocation of resources. My personal favourite was undoubtedly Mr. Grant, who I felt really honoured to have had a chance to hear speak, and to also talk with afterwards.
From his talk, you could really feel a sense of tried and tested experience in the field, and an inspiring – almost ruthless – determination to maximise the ecological integration of our inner city spaces. He seemed to laugh in the face of the exhaustive pessimism and doubt surrounding the importance of our pastoral role in environmental care and management. From simple green roof development to de-paving, to establishing insect hotels in even the most limited of available extra space, Gary held up a light to the possibilities open to us in transforming our otherwise uncompromising inner city environments into thriving, sustainable and bio-diverse spaces rich in atmosphere and vibrancy. On talking one on one with Mr. Grant a little later, he emphasised to me the importance of belief in the cause for environmental care, and that in order to achieve any meaningful and sustainable progress, residents of the inner city must be reconnected with nature, as only then will their interdependence with it become clear and valued. This theme resonated with the points of the other speakers, who demonstrated just as Gary did the myriad of approaches we might take. This useful advice on my mind, we pushed on with a quick task before shipping out to our breakout rooms for the day's project work.
An insightful skill building session ensued, with group navigators walking us through the steps and nuances involved in conducting effective and concise research, imparting invaluable advice that we all readily absorbed like overly eager sponges. Although it was, to quote Will Churchill directly, "three o'clock on a Friday and we all want to go home", the atmosphere in the room was much the same as the days before now.  A group of passionate, enthused students were handed concepts, as if wet clay between our hands, molding and melding,  poking and prodding, questioning and wondering, sitting back quietly to observe what it was we were forming from every and any angle possible. This sense of both tantalized expectancy charged with curiosity, and uncertainty of what exactly it is we're all expecting seems to be the order of the day when it comes to the global citizenship program, and it is this sense of infinite possibility perhaps that makes me glum that the first week is already over. The opportunity to sit and exchange ideas with both new and familiar faces, and to extend branches widely across the disciplines in confronting current world challenges is truly what drew me to UCL in the first place. In a considerate, stimulating environment, almost bristling with untapped energy, we hash out answers to questions we long to answer, and for some of us, questions we have been asking ourselves in some way or other for quite some time. The very air seems to crackle, although how much of this is down to Tony's endearing sense of humour is hard to say.
Although this next section may be somewhat subjective on my part, the opportunity to be exploring and questioning our responsibility in environmental care and to be inspecting the specifics, the fine print, of how effective change may be implemented is something for which I am truly grateful to be a part of.
However, I know I do not only speak for myself when I say that I'm  twitchy with anticipation and ready to throw all my energy into the week ahead. Maybe I will get to work on the challenge I voted for, maybe I wont. I must say, it really bears little significance to me now, because either way, the experience would be just as stimulating. Working alongside a friendly bunch of bright sparks and truly charming group navigators who are all just as keen to make meaningful efforts and try to make change for the better is reward enough, and with that cheese laden thought thrown out there, here's to a fantastic first week and to an even better second week!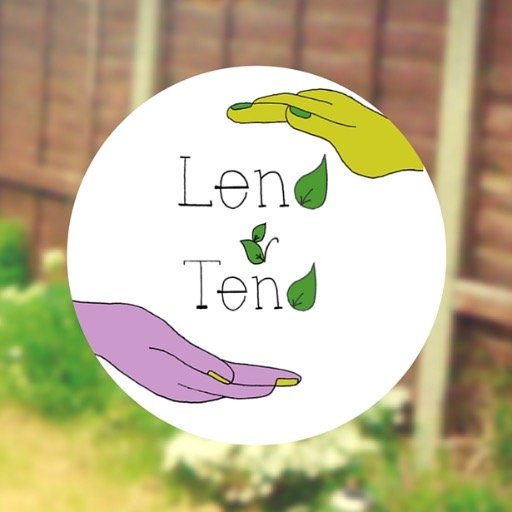 Also, HAPPY BIRTHDAY TO SOPHIA!
Many thanks to our wonderful guest speakers, further information on their respective works can be found by following the links below:
Joyce Veheary – Lend and Tend: http://www.lendandtend.com/
Mobile Garden City: http://queenelizabetholympicpark.co.uk/the-park/homes-and-living/chobham-manor/mobile-garden
Gary Grant: The Water Sensitive City, Ecosystem Services Come To Town: Greening Cities by Working with Nature